Sample EULA Template
Software companies use EULAs (end-user license agreements) as a way to protect themselves by binding their software users with the company's terms, rules or guidelines.
These agreements can be included with any software application developed regardless of the platform used: computers, iPhones, iPads, Xboxes and so on. They're also known as software license agreements.
Basically, an EULA is a contract between the purchaser of the software and you, the licensor or the company, which gives the buyer the right to use the software after they have paid you for it.
What are EULAs
EULAs are similar to Terms and Conditions (also known as Terms of Use or Terms of Service): the buyer must comply with all the terms and rules set out in the agreement.
They stipulate how the software can and cannot be used and what the imposed restrictions are, e.g. you cannot share the software. An EULA gives software developers a certain freedom to decide how their software will be used.
Here's an example of an EULA (or software license agreement) that appears when you're installing software from Parallels: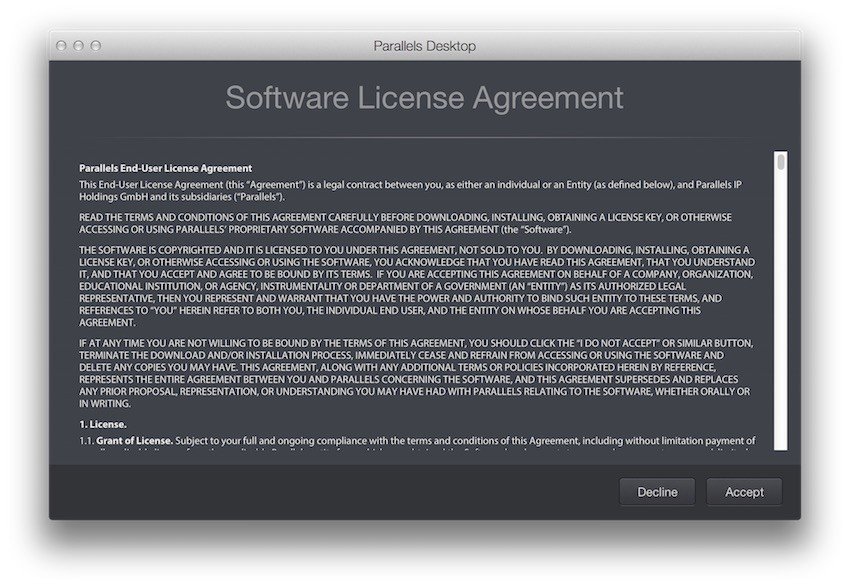 This click-through implementation is also regularly used for Terms and Conditions agreements. Users must agree to the Terms and Conditions before registering an account, accessing a certain restricted section of the website or mobile app and so on. The same can be done with the Privacy Policy.
Here's an example of this from Engine Yard.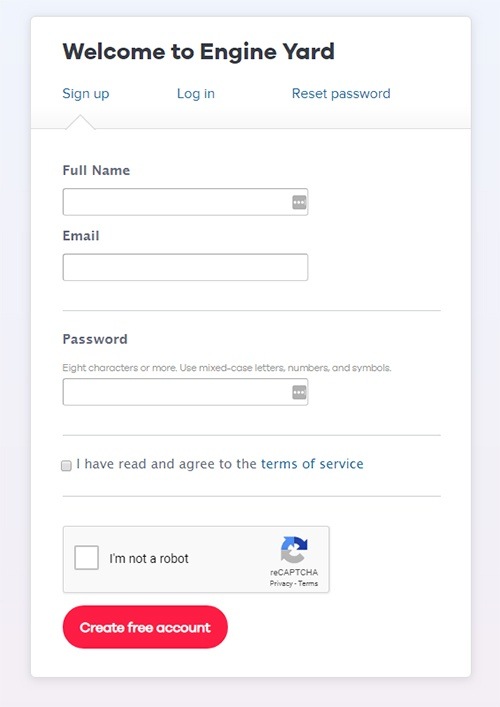 EULA Clause Examples
Most software companies use EULAs - Apple, Microsoft, McAfee, PayPal, Dell, Adobe, Netflix, Citrix - and they use them every time one of their software apps are installing.
Here are a few examples of some common clauses that are found in these agreements:
Clauses to restrict how the buyer can use the software, whether by limiting how many computers they can install the software on or by forbidding reverse engineering and software testing.
Clauses to force the buyer to use all parts of a software bundle.
Nearly every agreement contains a clause which states that the buyer cannot bring a lawsuit against the software developer for any damage caused by use of the software.
Certain EULAs contain terms in which the user must agree to automatic updates. To enable automatic updates, the computer must send certain information to a third party. You must be careful when putting in this clause as this could be seen as a breach of privacy if you're using ors sending personal data for the updates.
If the EULA doesn't have a clause regarding automatic updates, you would have to get the user's consent every time the software must be updated.
Microsoft Windows XP has terms in its EULA stating that users are licensed to use the software only on one computer:

The clause reads:
"Installation and use. You may install, use, access, display and run one copy of the Product on a single computer, such as a workstation, terminal or other device ("Workstation Computer.") The Product may not be used by more than two (2) processors at any one time on any single Workstation Computer."
Frequently, software developers prohibit reverse engineering which refers to taking something apart to see how it works.
An example is this clause from Intel's EULA Restrictions clause:

Section (v) reads:
"You may NOT: [...] reverse engineer, decompile, or disassemble the Materials;"
Some software companies include a clause in their EULAs that prohibit customers from using a program to check the performance of the software or to uninstall parts of the software.
This has become relevant with the increasing popularity of free software downloads that come with a mandatory pop-up ad bundle. If the buyer uninstalled the bundle, the company would lose revenue.
An example of this was Claria's (formerly called Gator) EULA. Claria was a pop-up ad company that paid to have its ads packaged into Kazaa's file sharing program. Their EULA stated:
"You agree that you will not use, or encourage others to use, any unauthorized means for the removal of the Gain ADServer [...] Any use of a packet sniffer or other device to intercept or access communications between GP and the GAIN AdServer is strictly prohibited."
EULAs also often contain clauses that declare the software manufacturer will not be liable for any damages caused to the buyers' computers by their software.
This is perhaps the most important clause from the software company's perspective, as it enables you to limit your liability and protect yourself from potential claims in the future if something goes wrong with the software.
For example, the Windows XP EULA has a clause stating that:
"Except for any refund elected by Microsoft, you are not entitled to any damages, including but not limited to consequential damages, if the Product does not meet Microsoft's Limited Warranty, and, to the maximum extent allowed by applicable law, even if any remedy fails of its essential purpose."

While these are some examples of standard EULA clauses, your own EULA may include far more clauses depending on your industry, nature of your app and your personal preferences.
It's important to always create a custom EULA for your software program.
EULA Enforceability
There's some controversy when it comes to the enforceability of these agreements. Whether or not an EULA is enforceable depends on several things, one of which is the court in which the case is heard.
Courts in the United States have disagreed as to whether or not EULAs are valid. Generally, decisions so far are on a case by case basis and based on the specific terms and provisions in the agreements in question.
Consumer advocates have argued that such agreements are illegal, with the long and confusing ones that contain a large amount of legal language being especially invalid.
Your best bet for creating an enforceable EULA is to:
Write your EULA in easy to understand language and keep it as short as possible.
Make it easily accessible to your users before, during and after installation.
Use clickwrap to make sure users are giving clear agreement to your EULA terms.